Building a website?
Skip the endless emails and lengthy revisions. Pastel is an easier and faster way for designers and developers to collect feedback on what they're building.
See how it works, in 1 minute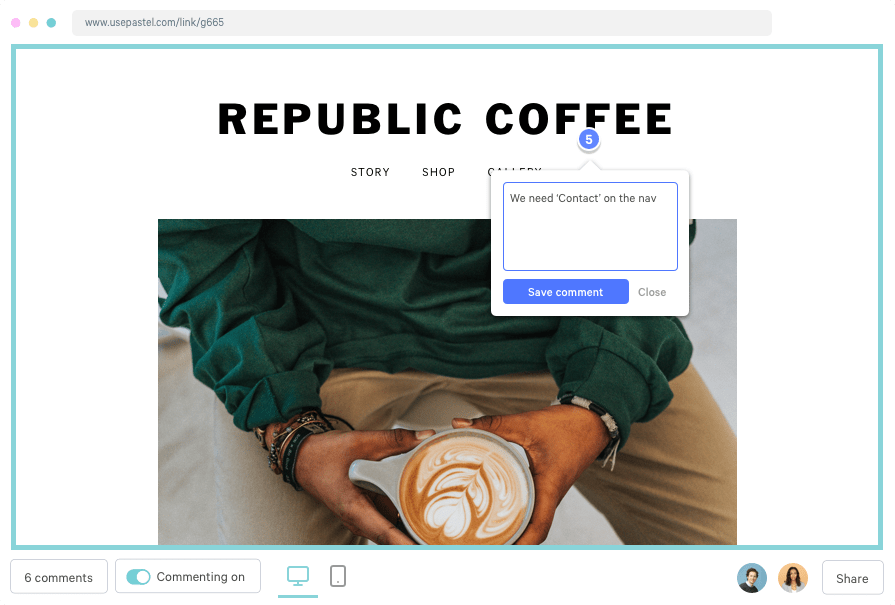 Visual feedback in the browser
Collaborate easily with your team and clients with a simple link where you can record and export your feedback.
Learn more about how it works

Pastel helps you pass the finish line
We help you collaborate on the real thing once handoff is complete and design is implemented.
Start your 14 day trial today
"Pastel is the best tool I've found to bring Designers, Product Managers, and Engineers together in real time in a live environment. It is an amazing way to organize feedback and comments in a visual way that can be reacted to and translated into action."
Antoine Grant, Baker's Cousin





You're in great company
Join thousands of people who have made their design and development processes more efficient and profitable.
See plans and pricing