A faster way to manage client feedback on websites
Avoid the endless emails and lengthy revisions. Pastel helps you get projects approved faster, and makes your clients happier.
See how it works, in 1 minute
Trusted by more than 3,000 designers and developers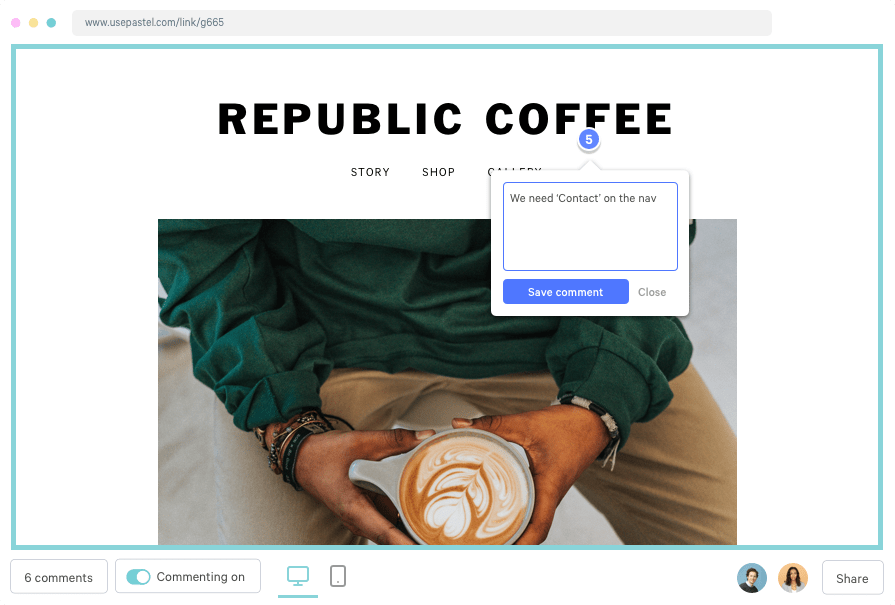 Be on the same page with your clients
Collaborate easily with visual feedback in the browser that you can export to your favorite tools.
Learn more about how it works

Pastel helps you pass the finish line
We help you collaborate on the real thing once handoff is complete and design is implemented.
Start your 14 day trial today
"Pastel is the best tool I've found to bring Designers, Product Managers, and Engineers together in real time in a live environment. It is an amazing way to organize feedback and comments in a visual way that can be reacted to and translated into action."
Antoine Grant, Baker's Cousin