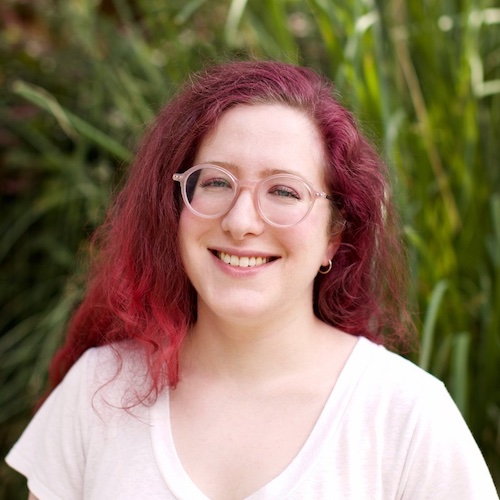 Meet Caitlin
from Calendly
The team over at Calendly recently launched a brand new website redesign and we were super excited to hear that they decided to use Pastel as part of their process. Our co-founder Valentin had the chance to speak with Caitlin Brett, a Senior Copywriter at Calendly, about their experience using Pastel.
Getting started with Pastel was super easy. We didn't need to explain how to use Pastel or provide any training.

Caitlin Brett, Senior Copywriter at Calendly
Hi Caitlin, thanks for taking the time to chat today. We're huge fans of Calendly here and the new website looks fantastic! Could you tell me a bit about why you decided to start using Pastel at Calendly?
Of course! I'm really glad to hear you like the website - it was a really big project, and also where we first started to use Pastel.

As we were moving through the design stage of the project, we had our designs in Figma. At this point, we wanted to get feedback from the team and various stakeholders, but we were running into some limitations with Figma.

Since this was a more complex build, with a lot of different interactions, it was more difficult to get a feel for the experience as a whole and give feedback. Our CRO, in particular, wanted to see the real thing and give feedback on the complete website, rather than just the designs.

That's when we started to look for a tool to help us with that, so I searched around online and found Pastel. I really liked Pastel's feature set and ease of use, which made it a great fit for this project and we decided to give it a try.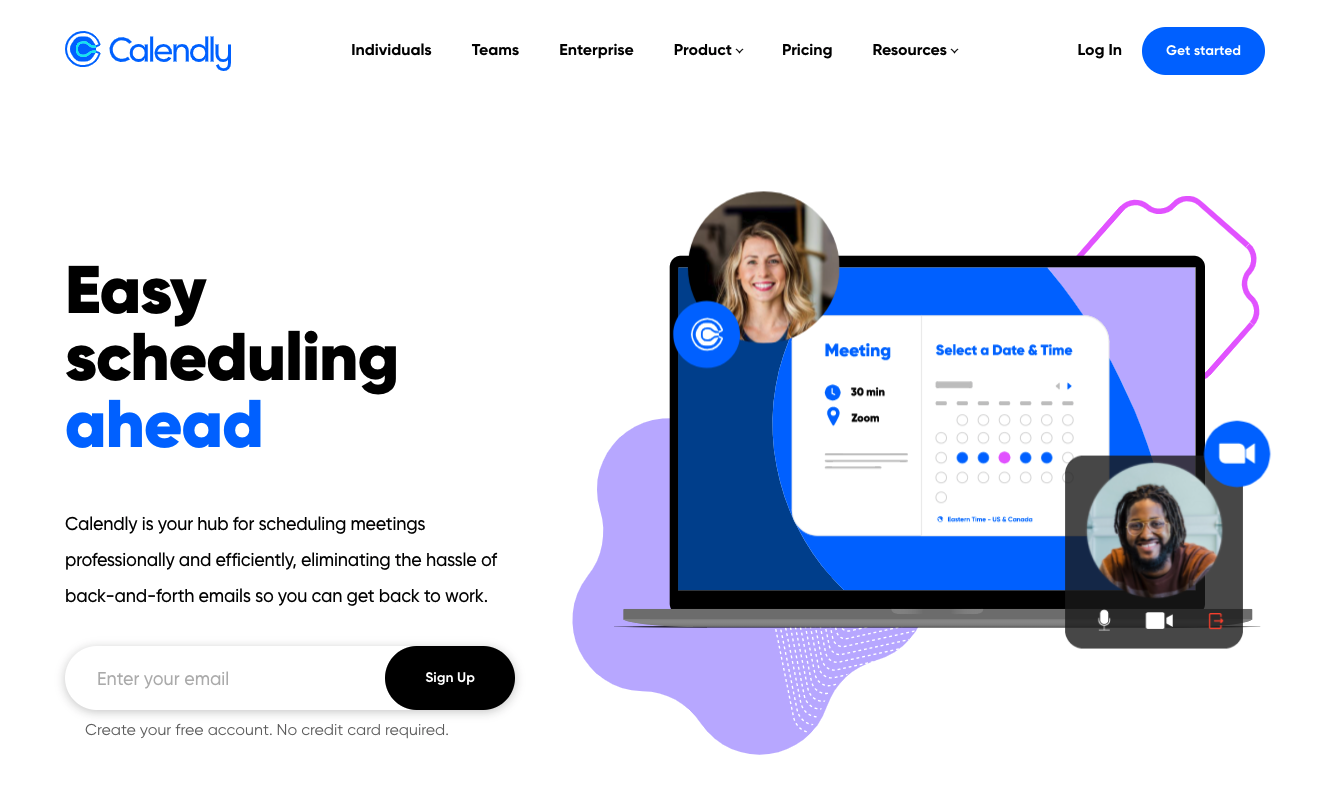 That makes a lot of sense. Giving feedback on the live website, especially when there are lots of interactions, is definitely a much better option. You mentioned you were still in the design stage when you first found Pastel. Can you tell me a bit about how you guys got started with Pastel and what that process was like?
Once we knew we wanted to get feedback on a live website and had a tool to do so, we worked with the team to quickly build our designs in Webflow. We then used the Webflow link to create a canvas in Pastel and shared that with the team to get feedback.

Getting started with Pastel was super easy. After creating a canvas and sharing it with the team, they just started leaving feedback. We didn't need to explain how to use Pastel or provide any training. Leaving feedback in Pastel while browsing the website feels very natural and has good flow, which makes it a lot easier to go through various interactions. Our CRO was happy with the solution, and ended up leaving hundreds of comments!
Wow, that's a lot of feedback! You mentioned you used Figma for your designs and feedback before. Can you tell me a bit about your feedback process before Pastel, and what drove you to look for an alternative when it comes to website feedback?
In the past, we used Figma to get feedback on designs and would also use Slack for other feedback. Slack is great for ad hoc conversations, but since the conversation never stops, it's very easy to lose things.

As for tools like Figma, they're great for the design team, but not super easy to use for non-technical stakeholders or people that aren't already familiar with design tools. It's often hard to scroll around the page and find where things link to in order to give feedback, or to know which layer in the design to comment on.

With Pastel, it was a lot easier to go through the flows we wanted feedback on, and the simpler to use interface made it easier for non-design minded stakeholders to leave comments.
That's great to hear! Making it as easy as possible to give feedback has always been a main goal for us, so I'm really glad we were able to make that process a little bit easier! With your new website now complete, have you continued to use Pastel on other projects?
Absolutely! We're constantly putting out new landing pages for ads, webinars, and other marketing projects, as well as new permanent pages for the website. With all these projects, I'll just create a canvas and send it to the people that need to give their input. I also like that you guys send email notifications for new comments, this way I can send the canvas and not have to worry that I'll miss anything. Pastel has been very helpful for all our website projects, especially for non-technical users that need to give feedback.
I'm glad to hear you're liking the email notifications! As you've worked on different projects in Pastel so far, are there any other features that have stood out to you?
Being able to make text changes directly on the pages has been very helpful for copy reviews. And I was really happy to hear you guys integrate with Asana! We use it for a lot of our projects, so syncing Pastel comments with an Asana project will be great.

I was also excited to learn about feedback deadlines. With all our pages, we have a copy lock 4 weeks before a scheduled launch since we have to get the page translated into about 10 different languages. No matter how diligent the team is, we'll often see feedback come in after that 4 week cutoff. Being able to lock a canvas with feedback deadlines will make it much easier to keep things on schedule.
That makes a lot of sense, I'm glad you've found those useful! Thanks for taking the time to chat Caitlin! I really appreciate you sharing more about your experience using Pastel.
You can learn more about Calendly and check out their awesome new website here.